Parmesan crusted asparagus
Roasting vegetables is my absolute favorite way to enjoy them - so naturally roasted asparagus coated in CHEESE would be the only way to make a great thing even better!
This recipe is something I'd whip out on the weekends when you have a little bit more time to go the extra mile with your veggies. The asparagus is extremely crunchy, with just a few key ingredients needed to achieve it. Serve the asparagus with my favorite garlic tahini sauce, which requires three ingredients and takes less than three minutes to make.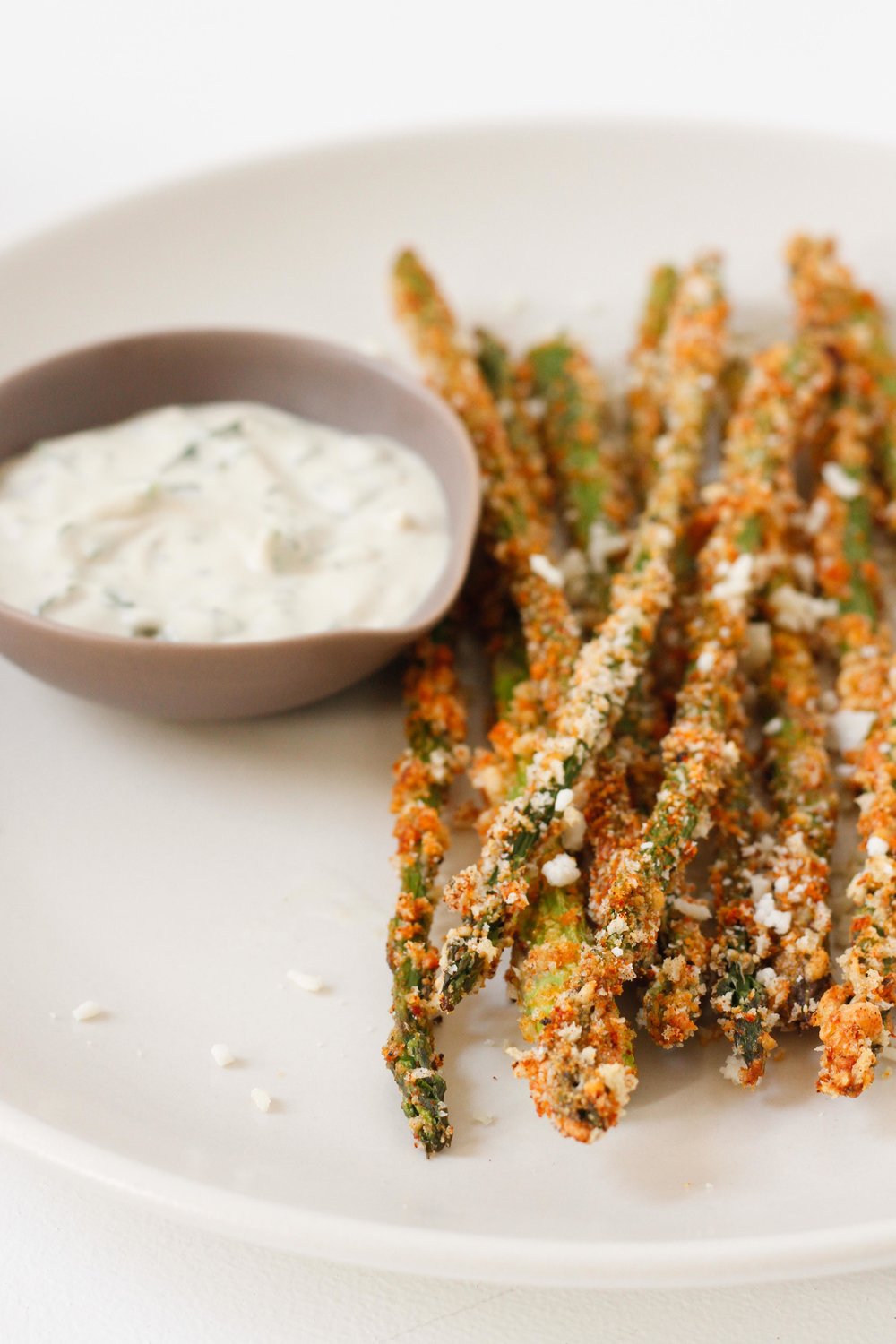 Parmesan crusted asparagus
ingredients:
1 dozen asparagus spears, washed and trimmed
1 egg
1/4 cup grated parmesan cheese
3 tablespoons panko breadcrumbs
1/2 teaspoon paprika
1/2 teaspoon cracked black pepper
instructions:
How to cook Parmesan crusted asparagus
Preheat your oven to 350 degrees Fahrenheit. Prepare a baking sheet with parchment and set it aside.
In a medium bowl whisk the egg until combined.
On a large plate stir together the parmesan, breadcrumbs, paprika and black pepper so that the coating is well combined.
Now it's time to dredge! Dip each asparagus spear in the egg and then fully coat each spear in the parmesan-breadcrumb mixture.
Place the asparagus on the baking sheet in one layer and bake them in the oven for around 15 minutes. They should be bright green and crispy when done.