Creamy zucchini pasta (cacio e pepe inspired)
Cacio e pepe is one of my favorite dishes to order because it's so simple, but not all are made equal. A great cacio e pepe is buttery, cheesy and has tons of bite from plenty of black pepper.
This version of cacio e pepe is deliriously simple. All you need are 4 ingredients, plus plenty of black pepper. You don't put cream or half and half in traditional cacio e pepe, but I found that here you kind of need it with the zucchini noodles to make this dish even more creamy!
This is best when just made, so I don't suggest letting it sit or making this for meal prep for the week. The best part of this creamy zucchini pasta is that it's so quick so you'll be back to binge-watching your favorite show in a snap.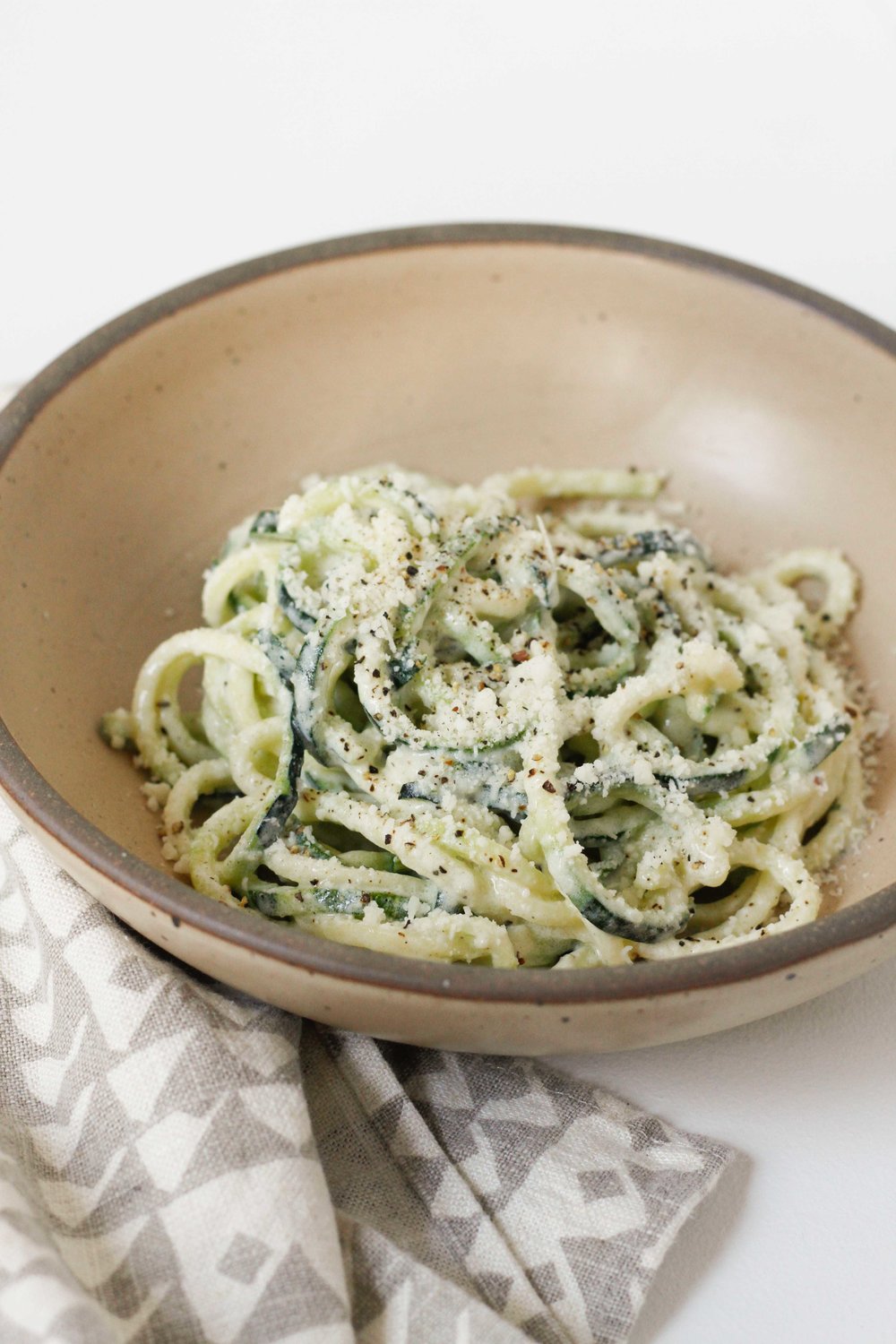 Creamy zucchini pasta
ingredients:
1 tablespoon butter
1/4 cup half and half
1/4 cup pecorino romano
6 oz. zucchini noodles
instructions:
How to cook Creamy zucchini pasta
Melt the butter in a pan over medium heat. Add the half and half, and bring to a gentle boil.
Sprinkle in the pecorino and lots of cracked black pepper stirring until the cheese melts.
Take the pan off the heat and toss in the zucchini noodles to gently warm them in the sauce.
Enjoy right away, with even more pepper and cheese on top.