Mashed roasted chickpea salad
I'm afraid to even say this, but this might be one of my most addictive recipes yet? Pasta aside, there's nothing I enjoy more than creating excuses to enjoy mayo. And chickpea salad is such a great excuse!
Chickpea salad is a go-to for those looking for a plant-based lunch alternative. Enjoy it as you would a chicken or tuna salad, in a sandwich or pita, or enjoy it over greens like shredded kale. I do like to roast the chickpeas to add some extra texture, but you can make this straight out of the can if you're running low on time.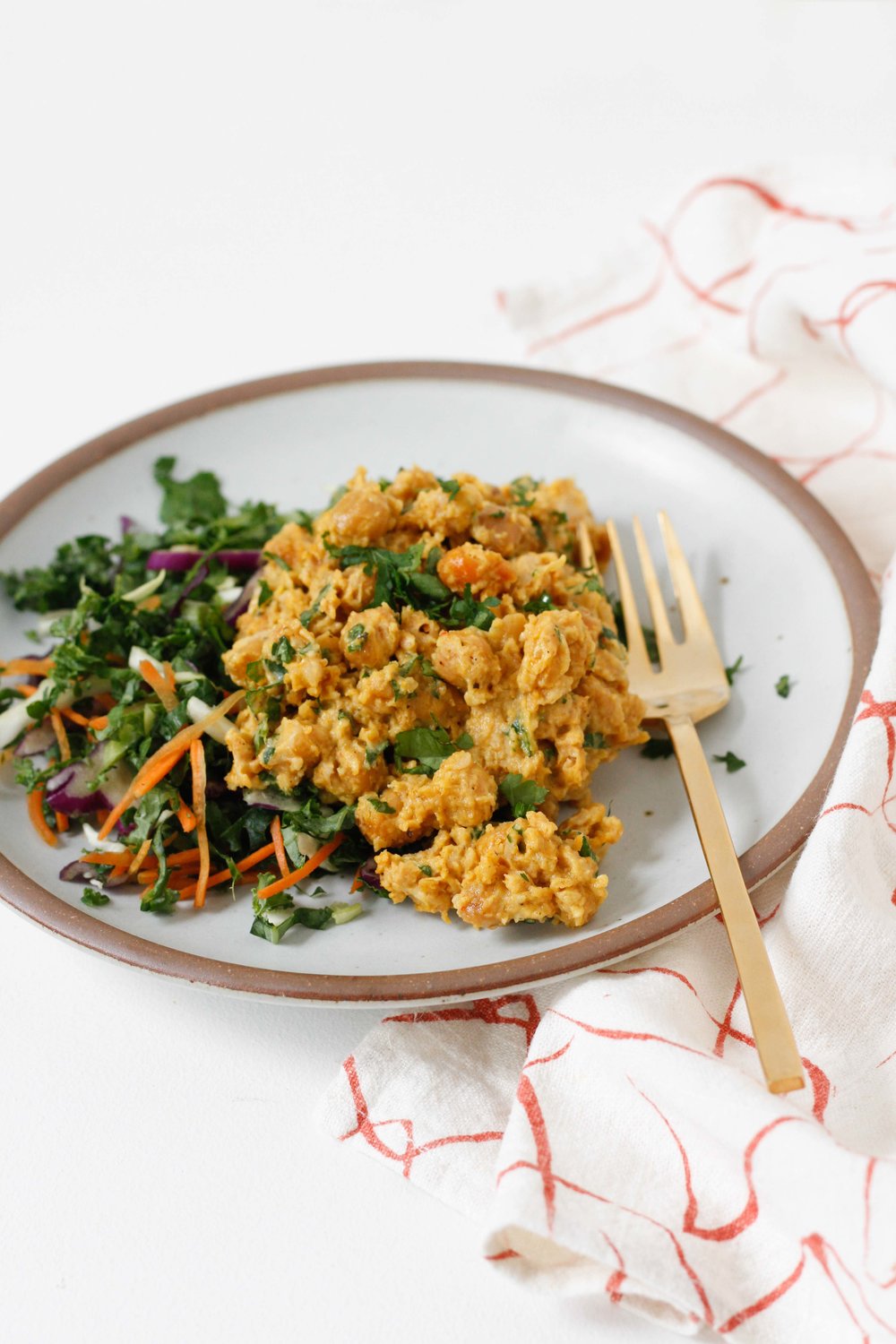 Mashed roasted chickpea salad
ingredients:
1 can (15.5 oz.) chickpeas, drained + rinsed
1/2 teaspoon curry powder
1/4 teaspoon smoked paprika
1/4 teaspoon cracked black pepper
1/4 teaspoon salt
4 tablespoons of mayo
1 tablespoon of olive oil
1 tablespoon of chopped parsley
1/2 teaspoon of lemon juice
instructions:
How to cook Mashed roasted chickpea salad
Pre-heat your oven to 350 degrees Fahrenheit.
Toss the chickpeas with curry powder, smoked paprika, black pepper, salt and a drizzle of olive oil. Roast the chickpeas on a parchment-lined baking pan in the oven for 20 minutes until they start to turn golden.
Remove the chickpeas from the oven and mash them with the mayo, olive oil, parsley, and lemon juice. Taste for seasoning, and enjoy warm in a sandwich or with lettuce.