Honey lime salmon
Sweet and sour is a combination that just works, and it's particularly delightful with salmon. This recipe uses honey (the sweet) and lime juice and zest (the sour), and that's pretty much all you need. The honey and lime caramelizes a bit in the oven into a tasty sauce for the salmon. If you like things on the spicy side, I'd suggest adding some chipotle in adobo into the sauce for an extra kick. Otherwise, this is a quick one you can make in the time it takes you to change out of your work clothes and prepare a tasty salad to serve on the side.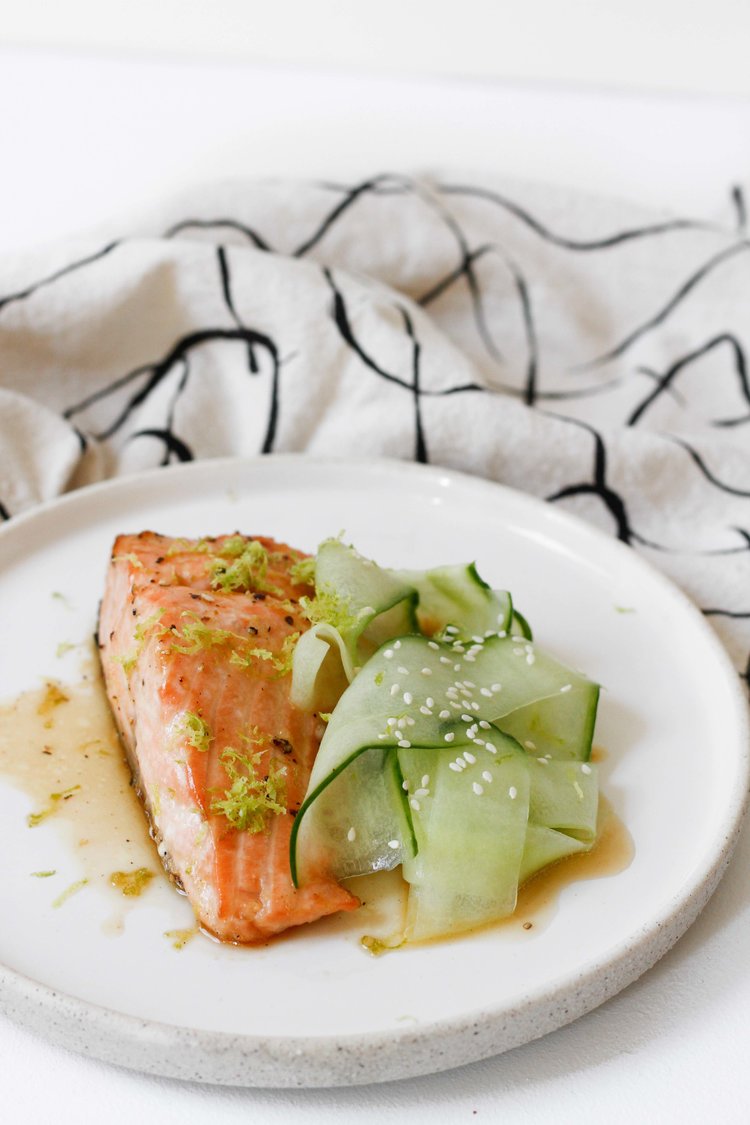 Honey lime salmon
ingredients:
1/2 lb salmon
2 tablespoon honey
1 tablespoon olive oil
1 small lime, zested and juiced
instructions:
How to cook Honey lime salmon
Preheat your oven to 400 degrees Fahrenheit.
In a bowl, whisk together the honey, olive oil and lime juice. Whisk in a pinch of salt and cracked black pepper.
Line a baking pan with foil. Coat the foil with a thin layer of cooking spray. Add the salmon skin-side down to the pan. Pour half of the sauce over the salmon and bake for 10 minutes. Add the rest of the sauce and bake the salmon for another 10 minutes until cooked through.
Eat warm, and pour any leftover sauce from the pan over top of the salmon. Finish with lots of lime zest.